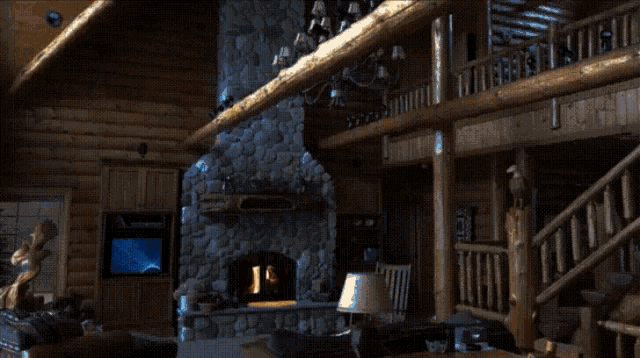 It isn't often that the town of Pioneer Springs gets visitors.

Nestled within the northern part of the Michigan peninsula, the tiny, rural town has had an influx of visitors staying at the very lodge the community gets its name from. Some might have travelled in groups; others, alone. They might've thought it a good chance to get some shuteye after a long drive or maybe even engage in some tourism.

Unfortunately (or perhaps even fortunately) for them, mother nature had other plans in mind. As the night progressed, a freak blizzard blew across Michigan, blocking all roads in and out from the lodge. And from what the elderly owners have said, it'll probably be a few days before the nearby roads are cleared and are safe to drive on.

In other words: Might as well get cozy while it lasts.
Hey y'all! Name's Finne, and I'm here with a short, simple idea for a roleplay. If you're interested, here's a list of important details and guidelines for this:
1)
The Lodge is off the beaten path and has an aggressively rustic décor. Although it has been updated with modern features, some of it isn't quite as new. It doesn't have a strong cellphone signal, and entertainment is mostly left to things like VHS tapes, board games and the like.
2)
Posts will have a weekly deadline and a mid-week check-in. Due to the close quarters of this RP, they'll likely be short, brief posts. That said, this is not the roleplay for to sling out speed posts and one-liners that take up an entire page of the roleplay.
3)
Please, PLEASE don't join the roleplay with a character and then bail from this roleplay. It is a roleplay where fitting in any new characters or participants is more or less impossible, so I would prefer to retain the original cast as much as possible.
4)
Given that this takes place in our world, I will be asking for real-life people as the FC of choice.
5)
Character sheet deadline is on January 21st. Any sheets not submitted by then will not be considered.
If you have any questions or concerns, do let me know! I hope the idea's interesting enough for you.