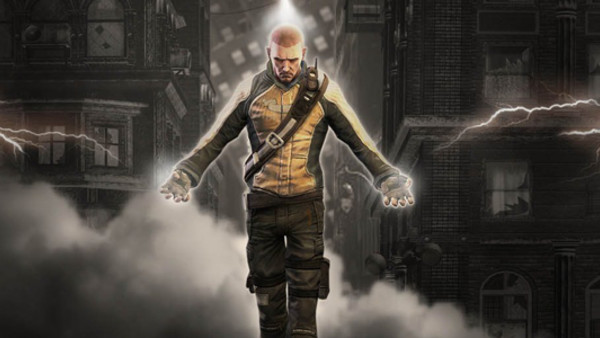 Condition
: Healthy
Status
: Contemplating
Inventory
: Mysterious Watch
Interactions
:
Nahobino
@MorgueofCrowz
,
Cloud
@ratKing
,
Gyro
@udonoodles
Mentions
:
Sephiroth
@TheRealMonaMona
,
Red Riding Hood
@BoltBeam
,
Reimu
@megar
,
Marisa
@phi
,
Nagito
@WhoTao
,
Penny
@Kagebaka
Roman Torchwick
and
Neopolitan
@marc122
,
Otto
@SomeMekBoy
, GM
@Thatguyinastore
---
Thankfully- whether people had listened to
Cole
or not- everyone had gotten out of the way as the Precision Bolt hit
Firefly
, followed up with a hailstorm of Megawatt Hammers to his dome. While the dust was still settling, the Demon of Empire City jumped down,
using his Static Thrusters near the ground
to slow his descent. He would've just ended it all with a Thunder Drop from far above had it not been for the fact that idiot
Negan
hadn't waltzed over to the flying criminal, but perhaps that was for the best- as a fate far worse followed Firefly.
Superman himself- or at least, it looked like it- had come along to finish the job, and did exactly that. After frying the arsonist criminal, the rogue hero turned to face everyone, prompting Cole to raise an electrified hand despite being absolutely drained yet again. Thankfully (or perhaps not, depending on how one looked at it), Superman flew off without a single word to the group, causing MacGrath to lower his palm and sigh. He'd already started walking off to a nearby light pole when
Lex
announced that the group needed to go after Superman, only sparing the jet a singular glance before beginning to drain it for a new charge of electricity.
"This was a hell of a welcoming party for you to make for us, Luthor." The Conduit sarcastically remarked aloud, before finishing his recharging process and walking on board. By some miracle, he'd ended up right next to both
Nahobino
and
Cloud
on the jet, both of whom had already demonstrated they had electrical abilities of their own that Cole could very well use in a pinch. Either way, they were also beginning to strike it up of sorts, with Cloud muttering that something wasn't right and Nahobino approaching the former. Regardless, Cole nodded at the latter before taking a seat nearby the two, glancing outside the window idly and watching those who were able to fly prep up.
"You're right. When we were grilling a two-bit crook, he mentioned that Superman and Lex Luthor weren't exactly best friends. Luthor's had some 'nefarious schemes' in the past." Whether Luthor could hear Cole shittalking him didn't really matter to him; freedom of speech was something America loved to tote around, after all, and he was just stating the facts. He glanced back to the duo, giving both of them a small nod as if to say they were all right in his books.
"When we get a moment, we need to talk." Obviously, Cole meant
Not around Luthor
, which he hoped the other two would pick up on- partially about Lex, partially about Cloud's
psychotic, long-haired obsessor
. Whether they acknowledged this or not wasn't too important, since the next few hours passed by quite rapidly- filled with idle conversation to determine each other's strengths and weaknesses or utter silence, it didn't matter.
What did matter was the interruption at nighttime. Luthor's orders to head back were cut off by a shrill voice, and a euphemism thinly masking the fact there was a missile that had been launched right at the ship. The first people to go were outside the ship, presumably from the puke-green gas following behind the crude rocket. Cole didn't even have the ability to Shockwave the projectile, since the doors were- for some dumb reason- locked tight.
"Oh, you've gotta be shitting me-"
And then the rocket hit dead-on, causing the jet to spin out. The last thing he remembered was the seat right in front of him approaching his face, and fast.
---
Voices. The first thing that entered his groggy mind was voices. Everyone's sentences were garbled together, forming a cacophany that felt like it was pounding his head with every syllable not unlike a migraine. The next thing that he could... "feel" was a blue glow. Well, sort of see, sort of feel. He'd only faintly gotten his eyelids open, so he could make out the aura that surrounded him for a moment and gave him the strength to finally shake off the headache and general grogginess. With this lent strength, the Conduit pulled himself up to his feet, and got a good look at the gang's situation.
And boy, it was
not
looking good.
Whatever the case was, there were three new arrivals-
two girls
that were already being harassed by two of the gang's whack jobs, and
a boy
who'd found an arm... which apparently belonged to
Penny
.
Well, at least that was at the beginning. Three more people showed up- one, a
horse rider
with a garb that certainly made him stand out. Cole was most interested in this guy than anything else, since he didn't seem like he was there to finish the others off. In fact, the guy blatantly said "they"- probably that nut job who blew the jet up- would now be after him, just by association. At this, MacGrath just raised an eyebrow. He doubted the rocketeers would know this guy personally- all he needed to do was just ride his horse away, and nobody would know any better as long as he didn't get spotted. The large group couldn't do that themselves, due to the sheer numbers they had. So then..?
"Why are you helping us out, if you're putting your neck out just by being here?" Whatever the case, the guy fiddled around with a sphere, prompting it to spin around before mentioning something about echolocation. Didn't take long for Cole to put two and two together and realize he was probably trying to look around for others. At least, so it seemed.
"...Thanks, I guess. If you find anyone lying around, lemme know." That second bit was in part due to the fact that Nahobino was missing. Granted, that blue-haired warrior could summon a dragon and a snowman-demon, so Cole wasn't that worried about their safety, but it was good to keep tabs on his potential allies.
Speaking of which, Cole'd noticed Cloud on the ground. Still not up yet, apparently- at least, so it looked upon first glance. Walking over, the Conduit knelt down before shaking the "SOLDIER" slightly,
attempting to wake him up
.
"Hey. Stay with us, you hear me?" While still knelt down, he only gave
Roman Torchwick
and
Neopolitan
as passing glance, as both were being interrogated by
Otto
. Instead, his thoughts wandered back to the plane. How it got hit, and nobody could get out.
Did that idiot lock us in so we had to fulfill the mission and not run off?
Granted, the party probably wouldn't have ditched, since Luthor supposedly had the only way back to everyone's home worlds, but the fact the asshole had locked everyone in meant he didn't trust the gang of misfits. But why? What else was he hiding, besides the fact he had a grudge against Superman?
Not to mention how easily that rocket hit...
You'd think the jet would have some sort of countermeasure for rockets, what with how fancy the technology was. They weren't set up,
right
?