---
---
~A Beautiful Lie~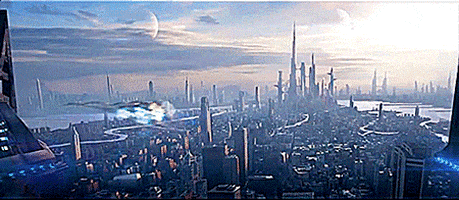 ~Location: N/A~
---
---
The year is 2026. Thirteen years have passed since the horrific event that caused the world to turn against Deviants, but the tragedy and fear of that day is still fresh in the mind of your everyday citizen. Because of this, Deviants, or Devo's, are shunned in normal society. Segregated from the rest of mankind, Devo's are forced to live out their lives in Peacekeeper Compounds, most of which are nothing more than small dilapidated slums that have been repurposed for use by the task force, where their powers are dampened and they are watched day and night for any suspicious behavior or activities while non-devo's are busy living it up in their pristine cities, willfully ignoring the injustices they not only allowed to happen, but supported as well.
Fortunately for Deviant kind, there does appear to be a glimmer of hope in the form of an underground resistance movement calling itself the D.R.M, or the Deviant Resistance Movement, which is composed of powered and non-powered individuals alike. Idividuauls who have, for the last four years, been openly fighting back against the unjust system that enslaved them and the military force that defends it. Be it through riots, such as the one in Times Square five days ago, the distribution of anti-governmental material, or direct attacks on the Peacekeepers themselves.
The D.R.M's campaign went well, for a time. But once the Peacekeepers acknowledged them as an actual threat and started fighting back in earnest, the member's of the D.R.M suddenly found themselves locked in a stalemate with the larger and more structured organization. One where neither side could get an advantage over the other.
The Peacekeepers, for all their technological might, couldn't completely eradicate the D.R.M, especially once a local group or branch of them went into hiding, due to the chaotic and unstructured way they operated.
And the D.R.M, for all their cunning and gorilla tactics, couldn't completely destroy the Peacekeepers. For any frontal assault on them or their forces, even with the powers they have at their disposal, would be sheer suicide. It'd be like a rabbit trying to go toe to toe with a grizzly.
So the two factions sit, each plotting the demise of the other behind closed doors and in locked rooms, while the rest of the world watches, waiting nervously for something or someone to ignite the metaphorical powder-keg and force the two groups into open warfare.
Something which might come along sooner than anyone expected...