---
Disclaimer: Will have MATURE and possible DARK themes, 18+ required.
In a city of limitless opportunity what does it take to make it to the top? With a game of mortal and immortal players, will you rise to lead or humbly step down to follow?
---
Ah, New York, the city that never sleeps. Home to eight million people trying to make their dreams come true in this concrete jungle. From Fashion Weeks full of iconic moments to thriving black market businesses selling a variety of mind breaking drugs, the Big Apple has it

all

. Maybe a bit out of what you expected, but wander into the wrong neighborhood and you might find yourself stumbling upon the beautiful and terrifying predators you thought only existed in legends. The City of Dreams attracts people from all walks of life, and for decades now has been hosting a healthy population of affluent, and... not so affluent.. immortals. Well to be more specific, Vampires.
♔ † ♕ ♔ † ♕ ♔ † ♔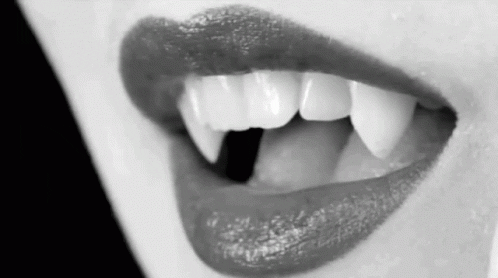 Unlike the tropes of Hollywood and horrors of novels these vampires are much more... human.

how disappointing

. They dominate and struggle in much of the same ways you and I, some have made their way into national and global leadership positions, some own Fortune 500s, and some are poor struggling college students trying to figure out what the fuck they want to do. Once upon a time, their society was a secret hidden in the shadows, though with new rulers come new eras and Dmitri Tepes, the current king envisions a future where human and vampiric society has become one, a seamless mix of the immortal and the mortal.
And that, my dear friends is where you, the next generation of leaders, come in.
♔ † ♕ ♔ † ♕ ♔ † ♔
Dmitri Tepes, your King, has invited you to a weekend getaway on his
private island
. You arrived yesterday, mingled, or fought (depending on who you are *side-eyes*) and drank WAAAY too much. The party was the best you've ever been to, and you've been alive for
awhile
. You're waking up, or maybe trying to get a few extra minutes, hungover, maybe doing a walk of shame, or perhaps you never went to sleep? But one thing is for sure, the smell of food, and that decadent blood laced secret concoction is calling your name from the main dining room.
Your vampire(s) have been chosen as part of a joint experiment from the three royal house leaders. Essentially your vampire(s) are being 'cut-off' from their houses/families and given the task to build up a new house from 0. With no money, no influence and probably no experience they will have to rely on their creativity and abilities to persuade, gather and recruit. All the while navigating their new found freedoms in a city of 8 million people.

Have fun~
---
---
---
RPG Rules
† You know what they are, so don't be a dick.
Drama
† I will clown tf out of you if you try to start some shit online, okay?
trust me, you don't want that.

don't be a dick.
Writing
† Going for quality over quantity, if it looks like a fourth grader wrote your post I
will
say something. Errors and mistakes are coo, we're all human it happens, but proofread once in a while, okay?
Posting
† I'm not a babysitter, so I'm not going to check up on you to make sure you're keeping up with posting. As an adult, I expect you to be considerate and self-aware. This is a group roleplay, character interaction is the main point, if you're absent or interacting with a single character it fucks that all up. So don't be a dick.
Characters
† You understand your capabilities better than I do. I won't have a character limit initially and will expect each character to be made with the same care and thought as the first. The same goes for the quality of your posts, so just be mindful of that, but go wild if you want.
Themes
† I like dark shit, vampires are sluts, and NYC is probably a city with lots of drugs, so yeah, if that's not your thing go elsewhere.
Building
† If you get some crazy lightbulb idea to add into this world let us (
@Hoekage
,
@Tootsiepop
,
@GhostMami
) know! I love when y'all get excited and throw ideas out there for us to work into our own plans!
Joining
† The OOC will be used as for announcements, asking and answering questions and interacting(but we have a discord for that). So to join, set up a group DM with ALL the GMS, and we'll show our approval or
demand
suggest any changes. Then you can post that sexy little CS up on the character tab.