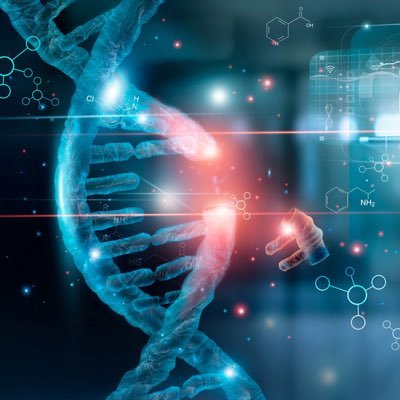 Some call us superhumans, some call us enhanced, some even call us freaks of nature.

Over time, the 'politically correct' term has become Variant -- as in, a variation of the normal human genome. We're said to have an anomaly in our genetic code that allows us to manifest certain powers or abilities.

No explanation as to how or why or where this came from...either way, it's a major source of conflict in our world.

While the world struggles to figure out what to do with Variants, the Variants struggle to find their place in the world.

There are those who want to try and maintain ordinary lives just like everyone else...perhaps use their abilities to help a few people or get ahead in life.

Some prefer to play the hero, believing that their abilities were somehow bestowed upon them for upholding some grand responsibility.

And, yet, there are those who would rather watch the world burn just to see if anything will rise from the ashes...

Apparently, a normal life isn't an option for someone who can turn into ice or has armored skin or can read minds...too much to ask, it seems.

But with every struggle, there's a story...and this is ours.
* * * * * * *
* * * * * * *
* * * * * * *
---
Notes
We're focusing more on outcasts and vigilantes in this RP, but a few Nobles are welcome
Chimera, The Syndicate, and The Glorious Alliance are non-playable, however some loose ties or past associations are acceptable (just ask me if you need clarification)
N.O.V.A. / M.A.D. agents are non-playable; strictly for NPCs and background (suggestions for agents are welcome, though)
Non-Variant characters are welcome
Class 5 Variants are not allowed
Be careful when using Distortionist-type abilities so that they are not too overpowered
This is taking place in the year 2080 in an alternate version of America
If you want to play multiple characters, I'm allowing a max of two per person
Have fun!!!
---
Cast List
Variants
Pariah Underground
Lina Lewis/Sear
-- 26 -- Heat Immunity, Solar Absorption/Infusion
Remy Doe/The Rat
-- 15? -- Space-Time Displacement
Miguel Garcia/Arthur Bautista/Dianus
-- 23 -- Portal Creation
James Chang/Jimi
-- 18 -- Energy Siphoning & Redirection
Zahariel Angstrom/Murder Express
-- 30 -- Raven(s) Form
Cameron Williams/Vermilion
-- 23 -- Blood Detenation
Independent
Shawn Raymond/Grassbones
-- late 20s -- Skeletal Form
Kasumi Steward/Senbonzakura
-- 23 -- Spectral Guardian Projection, Senbonzakura
Diarmi 'Dimi' Carlevaro/Flip
-- 14 -- Psychic Shielding, Invisibility, Telekinesis, Levitation, Psychic Blasts
Sergei "Surge" Kosovich/Witchfire (formerly Blue Thunder)
-- 35 -- Bioelectrical Manipulation
Eli Ford/Breakneck
-- 48 -- Enhanced Speed/Strength/Endurance/Perception, Protective Aura
(Unknown)/Ignoble
-- ?? -- Enhanced Physiology/Reflexes
Omar Fonseca/Vanguard
-- 43 -- Kinetic Energy Manipulation
Jason Tyler Newton/Crusher
-- 18 – Relative Gravity Manipulation
Azuko Ishana/Zerø
-- 17 – Cryo-flame Manipulation/Phoenix Rebirth
Non-Variants
*crickets*
NPCs
Pariah Underground/N.O.V.A./M.A.D./Glorious Alliance/Chimera
Variants
(Unknown)/Bacchus
– 30-35 – Madness Field (Nysa)
Non-Variants
Nkiruka Lackle
– 23 – Variant blogger
Abeni Lackle
– 25 – State house member
Join the Discord!