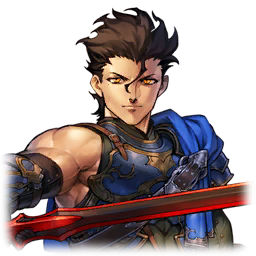 Navigating through the ruined and burning city, was child's play even in its current state. His lowered agility in his Saber container was more than made up by his access to Mana Burst (Jump) and higher strength stat. And yet Lancelot was proving to be an opponent that was incredibly hard to pin down while he was using a modern vehicle as a Noble Phantasm. The shimmering but violent lights its thrusters were expelling making him quite antsy in his first real fight in this war.
The Knight of Madness carving a path of mayhem and destruction at where his master said their new allies would likely be, Diarmuid hastened his steps with more activations of his legendary leaping ability. Bouncing and pirouetting from debris to ruin to build up enough speed to finally reach his target. Three servants barely living through Lancelot's weaponry, the Knight's battle instinct, and experience clearly not hindered by his own madness or the control Caster had placed upon him. An unfortunate trait no doubt for everyone on their side, but a small part of him couldn't deny a spark of joy in his heart at the prospect of crossing weapons with one of the most famous Knights of the Round Table.
Pumping his legs full of as prana much as what could be reasonably spared form his reserves without taking from his master. Diarmuid leaped off the collapsed building he was on and flew straight toward the flying war machine like a comet.
"Lancelot I shall be your opponent and free you from this mockery of a state!" He challenged the mad warrior with a shout, a hail of bullets baring down on him was the response as the Berserker turned to face him deeming him the more pressing threat. Beagalltach, his shorter yellow blade more or less controlling his hand into the perfect defense and drawing power from the prana filled bullets to assist in his jump. Reaching the apex of his leap Diarmuid swung Móralltach at the jet's wings, the blade enlarging and cutting through the wing by the application of Mana Burst to his weapon.
Only for numerous magic fueled flares to surround and detonate on his prone airborne form as a parting gift.
BOOM!
The force of the explosion immediately knocked him down below and even with Beagalltach's protection, his form was heavily damaged shown through multiple wounds blooming on his form while he was falling to the ground. Truly the Knight of the Lake was a dangerous opponent indeed.
@Heavy Snark
@Scallop
@Duoya