Over the Hills and Far Away...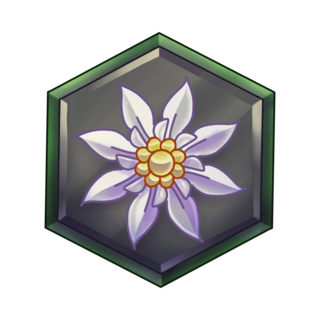 @Ollumhammersong
@DeadDrop
@Katthaj
@Drunken Conquistador
@Oak7ree
@FrostedCaramel
@CaptainBritton
@Jamesyco
@Hank
@caliban22
Colonel Sabbadin stood among the other regimental officers eligible to take a place upon the man-made plateau overlooking the specially crafted muster fields of Uzania Prime – miles of farmland that had been flattened and smoothed down into compact earthen parade grounds thousands of years in the past – one hand clutching a dataslate while the other tapped an unheard musical number on the ornate scabbard of the curved power sabre at his hip.
There honestly weren't many of them there, most of the Uzanian regiments spread across the Imperium and with no chance that their leaders would or could return home (unless it was in a body vat); nonetheless the planets Governor-General Sarkis Aras-Acquati stood to the front of the bustling swarms of dignitaries, servitors and aides, his harsh blue eyes running back and forth over the ranks of the newly formed Fifty-Second like some form of Administorum customs official.
"Excellent," he quipped to the Brigadier-General of the Planetary Defence Force Wolter Ilmarinen, a former Guard veteran with half a face and twice the stomach he had had upon first enlisting in the God-Emperor's glorious Militarum.
"Quite so, my Lord," agreed the more hunched and portly of the pair, possibly unknowing or uncaring that the regiments commanding officer was within earshot.
"Yes." Stated the Governor with a single nod, no stranger to combat himself, "the Imperium has need of these men and women more so now than ever, the Lord-Protector has asked it of us."
"Gloria in imperatorem," muttered Ilmarinen.
"Glory to the Emperor," echoed Sabbadin – the sign of the Aquila crossing his chest for the briefest moment – his idle hand sweeping the peaked officers cap back onto his head as he turned and made his way down toward the muster fields to join his men.
---
Second Lieutenant Hasenkamp was the perfect example of Imperial nobility, a blonde haired and blue eyed young man of approximately six-feet-and-three-inches height, his facial features utterly symmetrical, and his back as straight and erect as an Uzanian leering-cat.
Standing huddled at the bottom of the closest entry-ramp to the multiple Imperial troopships in the company of the other platoon officers, all idle and silent for the moment, he watched the soldiers of his platoon with the correct amount of practised alertness (but also the right amount of disdain) on his face.
All across the fields the common soldiery were receiving the shiny new pieces of equipment that would be their responsibility for the remainder of their lives – however long or short those may be.
Line after line passed by long tables and stalls set up by Administorum staff, manned by slack-faced servitors, and watched by nitpicking Quartermasters.
The name, rank, and number of the relative soldiers would be required and then confirmed by both servitor and man, and then the listing would begin...
"Uniform and flak, one."
For the Uzanians it was to be a rather uninspiring dull-green Cadian-pattern affair, flak vest and helmet included, as well as a number of undergarments – shirts and such – and combat boots; like many regiments of Light Infantry the Uzanian Rifles received that extra piece of doctrinal kit: the chameleoline cloak, that ever-shifting garment made famous by those such as the Tanith First, and was an essential piece of gear.
"Poor weather gear, one. Standard-issue Uzanian-pattern lascarbine, one, and charge packs four. Standard-issue combat knife, one. Fragmentation grenades, two. Smoke grenades, two. Targeter, one. Rucksack, one. Basic tools, one. Mess kit and water canteen, one. Blanket and sleep bag, one. Lamp pack, rechargeable, one. Grooming kit, one. Identification tags, one set. Infantry primer, one. Rations, two weeks supply, one."
Of course there were some who differed in the assigning, the heavy-weapons crew being issued an entirely different weapon along with their carbines of course, Sharpshooters Keizer and Ilia being given the long-las and there associated hot-shot packs, while Kovacs got his demolition gear.
All-in-all he knew that even with the threat of pay-cuts for lost items, no member of his platoon (Third platoon, Second company or 3/2nd) would keep all of those items for long. They might sell them off on the black market, swap them with other regiments, or even use
specific
items for backside relief. In spite of his upbringing and all-around aristocratic bearing, Schuyler had no problem with this and had seen it within the PDF many times before.
The Second-Lieutenant himself was dressed as one would expect an officer of the Guard to be, his finely sewn and pressed jacket and trousers in the green of Uzanian regimental dress, buttons and epaulettes polished and gleaming, his calf-covering boots polished to a shine, and both his chainsword and laspistol resting where they should be.
"Second-Lieutenant Hasenkamp!"
It was Captain Kauffmann, a grey-haired and wily old bastard who knew his business well, and also happened to be his company commander. Second company were not first company, the best of the battalion, but the fact that Kauffmann never seemed to care somehow gave his young subordinate far more respect for him than he may otherwise of had – he was of common stock after all, but he was a fine leader of men.
"Captain Kauffmann, sir."
A salute was exchanged and the Captain placed a thick lho-stick between his lips, taking a nice long drag, before exhaling slowly and narrowing his green eyes into slits.
"Your platoon, sub-lieutenant. They are ready to go?"
Hasenkamp had been keeping a close eye on his thirty-or-so soldiers and, in his knowledgeable but not expert opinion, they were indeed prepared to embark into the belly of the transports along with First and Second platoon.
"Ja sir, at your order."
Kauffmann gave a slight wave of his black-gloved hand and inhaled as much air into his lungs as possible, releasing it in a parade-ground burst in the direction of the third platoon.
"Third platoon! Get your gear together and ascend that ramp, there's wars to be fought and foes to be slain. Shift yourselves."
Hasenkamp snapped his heels together as they once more exchanged salutes, turning sharply about and gesturing to command squad to accompany him into the dank depths of the hollow-bellied transport. Soon enough they would take off into the heavens, and then his new life would begin.