---
---
Meghna Kumar & Raymond Mendoza
Location: The Graveyard
---
---
Meghna managed to catch up to Amelia once she turned around the corner, seeing her friend it looked like she was having some kind of mental breakdown. She heard Amelia mentioning Sana, but she was now dead then Amelia screamed Meghna quickly ran over and wrapped her arms around her friend's shoulder. Meg wasn't sure if Amelia was starting to see things like she had earlier as well, she knew what she heard earlier wasn't real at all. "Amelia it's Meg calm down it's not real!" Meghna said as she held Amelia tightly hoping that it would help calm her down.
Raymond turned around the same corner just as he heard Amelia letting out a scream, making his way over to the two women Ray looked around he didn't see anything. Ray wasn't sure what was going on, this was now probably the third time he has heard someone see or hear something that wasn't there. "Lets go somewhere quiet, my place sound good?" Raymond offered, looking towards Meg for a moment as she gave him a nod. "Amelia, you okay to go to Ray's place for a little bit and talk?" Meg offered, she could see that Amelia was visibly disturbed at whatever she had seen
---
---
Kristina Smith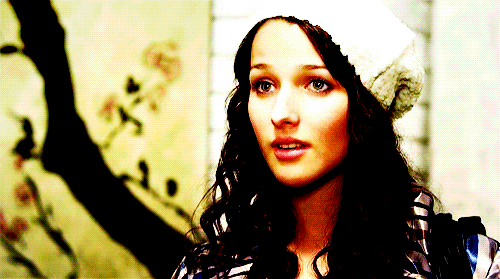 Location: Graveyard
---
---
Kristina started to dust herself off somewhat as she started to make her way over towards the Mess Hall, she stuffed her hands down into her pockets as she walked. She remained fairly quiet, she didn't really know what else to talk about at the moment Kris didn't really want to talk anymore about her dead family and friends anymore. Even though it did help somewhat it was also sad to talk about as well, looking over her shoulder towards Tiffany for a moment. It looked like that there was something going on in her friend's head as she turned around and stopped to look at Tiffany.
"Is everything okay?" Kristina asked softly, she wasn't sure what was going on maybe it was something to do with all of the death that happened today or maybe it was something else that was going on in her mind. They weren't that far from the mess hall now, she was getting fairly hungry now and wanted to see what they had as well for lunch, it could maybe make things feel better.