---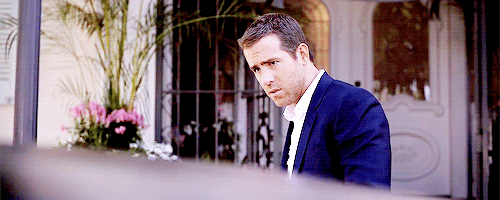 CUPID
CUPID
ᴅᴏᴡɴᴛᴏᴡɴ ᴀᴘᴀʀᴛᴍᴇɴᴛ » ᴛʜᴇ ʙᴀʟʟ
ᴄᴀʀᴘᴇ ᴅɪᴇᴍ; ᴄᴀʀᴘᴇ ɴᴏᴄᴛᴇᴍ; ᴄᴀʀᴘᴇ ᴠɪɴᴜᴍ
---
Blooming against the sunrise, love ascends in dire strokes, painted pink through the lines of the sky to die a violent death in against night's shield and carried to mourn upon an empty pyre. Cupid spreads her ashes through the city, accustomed to the smell of cigarette butts and alleyway piss. To stand by and let love fall upon the sword seemed a grave sin, yet Cupid found himself at wits end to the humans that throw her children to the pits every single, godsdamned day. It puts a sour pinch to the lines on his forehead.
There upon the fire escape of a dingy apartment complex somewhere in the whatever-side of Seattle, three pairs of legs tangled in the white satin sheets. Enthralled in such poisonous passion with a glare stinging the skin of their sweat-ridden flesh. Disgusting. Even if the old lady beneath him shouted slander at what she perceived as a wandering perv. It mattered not to the scorned love deity what humans thought of him as he slowly brought the camera to his face.
Click. Click. Click.
Purely digital cameras didn't come with the satisfying shutter-click of past cameras, so the disappointed Cupid had to think of the sounds trailing in his head every time he pressed the capture button. Though, he couldn't quite make out the man's face. He clicked his tongue at the images saved before staring back through the window. His hand came to rap loudly at the glass to the utter shock and terror of each participant. He waved, clicked the camera a few times again with a bright smile and proceeded to sail down the fire escape. Giddiness welled in his stomach to a giggle as his hand came to shove the bird in the old lady's face, though he immediately regretted that as a shoe came slapping against the back of his head as he descended to the second floor.
"Ah fuck," Cupid yelped out, tilting over the railing as he tumbled to the ground below. The air gusted out of him in a loud 'oof' accompanied by the thud of his entire body slamming against the piss-smelling pavement. To think a man of his caliber succumbed to smelling like piss the entire way home? It took a few good minutes and the clamor of a very furious man to get Cupid back to his feet.
"Hey, fuck you dude! Get the fuck back here!"
the man screamed, nearing the bottom of the stairway.
"No, fuck you, piece of shit!" Cupid coughed out, throwing a glare behind him, "I hope someone shoves your cock in a woodchipper and gives you dick-tetanus." After another flurry of insults, Cupid booked it on a limp, ducking in and out of whatever alley didn't throw him into a dead end. There was no worry for his life, but rather for the security of his own job. Before long, Cupid had found himself some measure of safety in a cab heading straight for home. The day would be coming to an end by the looks of the bleeding sky and after sending a number of photos to his client, he had a ball to attend to.
---
With the rose of the sky came the purpling of night that beckoned him down. Though the tears shed over the phone, Cupid hadn't really offered many platitudes to the troubled wife. She knew when she hired him what her husband was capable of, that much felt evident in the tone of her e-mail. Yet, Cupid knew that the solidity of evidence he provided cemented that knowledge in her head and drained her willpower until the tears came.
This was par for the course for him: a suspecting spouse called or e-mailed knowing full well what they were asking for, then they get the confirmation they'd known a long, long time ago and bawl to him. At first, it did tug at his heart, but he knew how fickle humans could be. He knew that they'd fall into something, dipping their toes into the void they'd made of love and taint it with a drop of obsession, or a flicker of desperation that would soon tumble into some unhealthy specter of the love he'd given his patrons so freely.
So, he hung up with an apology and a goodbye, even as she wailed on in his ear and turned toward his closet. Perhaps he should have stopped by the Roman house. He had an assortment of suits given to him by his mother just waiting for this such occasion. As luck would have it, he ran out of time attending to business and had to settle for finding something presentable in his conspiratorial nut cave.
A sigh left him as papers stuck to his feet and a cup of coffee had tilted onto a pile of pictures. Cupid gripped his hair, let out a quiet "fuck," before carefully stepping over more and more mess toward his closet. That aggravation soon melted at the sight of many, many wrinkled suits and button ups hiding two rather dashing pieces he'd somehow stowed away in here.
"Perfect!" he grabbed the closest one and threw it against his bed, ready to dive head first into Roman debauchery — boring, most likely, with his father eyeing some twink and his uncle grumbling about how he used to rule over subjects. He didn't let the idea stop him, though, as he went about his merry rituals.
---
Not a soul would ever look upon the ethereal
Cupid
and see the disheveled, angry mess mortality left him. Not at this very moment, at least. Like his mother, Cupid could look radiant when he wanted, suit pressed just right against the forms of his lithe muscles and eyes pierced like syrup dripping against the golden waves of his hair. A Roman, no matter their inner turmoil, stood statuesque against the starlight and Cupid found himself no different in the purposeful posture that pushed him past the crowd gawking at the door.
Well, uh, gawking at whoever came in behind him because they barely noticed his grumbling form squeezing through yelling reporters and cameramen. It didn't and would never matter just how
good
he looked if no dime could carry his name. Even as he groaned through the crowd, Cupid still felt this preferable to the endless barrage of questions and snapping cameras. Though, he felt the twinge of curiosity that sparked him when he looked back, eyeing the number of individuals finding their way in through various means to either avoid the masses or bear their teeth at them.
Even at the behest of curiosity, Cupid refused to attend a conclave. A cackle of deities yelling over each other about whodunnit this time? It chafed his skin just thinking about it. The information seemed pertinent now, but Cupid would rather find out the hard way who had sparks of divinity running thick in their veins. Though, upon entering he could quickly make out his parents, one giving Jupiter the shit-eatingest stare through the cracks of his mask and the other trailing her hand against a stark beauty glistening in the crowd of people mingling in the center. Though they blended well, Cupid's astute eyes could make out the brilliance of his mother just about anywhere. That and he could smell the scent of something sweet that could only come from what she shared with moonlit woman so close to her.
Once the his mother had sealed her goodbye with a kiss, she fell to the wisps of the crowd in an instant and Cupid just barely lost the trail until he swept himself along the edge. "Guess I can put this on grandpa's tab," Cupid grinned, snatching a bouquet of flowers to accompany the present he'd bought his mother not a few weeks ago — with pilfered checks from his father, of course. Thus, he dove headfirst into the crowd to find the ephemeral trail of emerald splashed against the edge of his eyesight.
His hand dove out through the heated fog of people into an emerald haze, grasping the gold of his mother's wrist with gentle insistence. The honey of his eyes pressed past the mist of perfume that settled in his lungs to reveal the bright smile gifted only by the curled lips of his mother's grace. "Forgive me my disrespect, mother," Cupid said in hushed tones riddled and dripping with excitement to the backdrop of a font of unconditional love, "Forgive my absence, as well. I do hope I can atone for that with the promise of a gift?" He revealed the flowers in his hands with his shoulders lifted and head bowed ever so slightly in a show of sheepish apology. In his other he'd opened a small box to reveal a rose-gold necklace gleaming with emerald stones in fortunate serendipity.
"Unless, of course, an empire beckons?" Cupid gave a wink, willing to bow out until his mother finished her business.
---