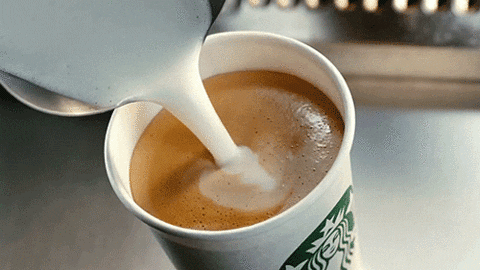 Changed Miss Chamberlain's color because Georgie had the same text color
Georgie woke up tangled in her softly worn white comforter and stretched, her hair spilling slightly over the bed as she tossed back her head and got up. The day before had been pretty uneventful, the movie hangout at Bea's a nice ending to the day as she ate junk food and let the cool blue light wash over her features.
She took a quick shower and thundered down the stairs, settling down at the dining table to have a quick breakfast of Froot Loops before heading out again. The house was empty, her parents were probably at work but she texted them anyway...old habits die hard:
GEORGIA F

:

i'm heading to school rn...i'll see y'all when I'm home. love you <3
She tapped at the send button but frowned to herself as she did. She wasn't 10 anymore so really there was no reason to keep sending these messages, especially to her parents who she rarely thought could care about her teenaged self now, at the height of their careers. And god, why was she thinking about this again? How old was she? Maybe it was just because her head was empty. Georgie pushed her cereal bowl aside and stood up, taking a quick glance at her watch to check that she still had time to get some coffee before heading to the school wide assembly required for the students.
Georgie kicked off on her vespa, the light sun falling on her face as she sideeyed the sun and the light sky. She managed to pull up to the nearest Starbucks and quickly stopped the engine as she walked up to the counter. The Starbucks barista greeted her cheerfully and she quickly ordered "An espresso with two shots of hazelnut syrup please?" Her drink quickly arrived and she grabbed it before heading out to her vespa again, leaning against it as she finished off her drink and admired the calming silence in the parking lot, the sound of gravel moving as a few cars drove past and the chirps of birds every now and then. She just needed to enjoy this picturesque view in front of her for a little longer, just to get away from her problems and her empty house.
Georgie found a seat in the auditorium soon enough and listened on as Miss Chamberlain rambled about things, only being startled out of her trance as she heard: "I will have no other choice than to declare a cancellation of this year's Prom Night."
Even though Georgie didn't want to feel any emotions about this particular announcement she still felt a bit disappointed that she wouldn't be able to attend prom, to dance with someone she liked or actually get a bit drunk on prom punch...maybe.
She listened to the announcement of prom king and queen with a small amount of joy when she heard who'd won. She liked Julie. Then she suffered through the rest of the lectures, barely avoiding falling asleep before the assembly ended and she was brought along with the stream of students out of the door. Georgie accepted the bag of lube and condoms, walking down the hall before she tossed it in the bin. Like she'd ever have someone to do it with. Georgie instantly headed towards the lunch room even though some of the teens had hung around to wait for their friends she was too hungry to wait and Chrysler (yes, that was in fact his name) wasn't at school today, supposedly nursing a cold so she was left to eat at a lunch table alone.
Pushing aside the limp fries on her plate she took a small bite of her burger and leaned back in her seat. It seemed her life was full of absences, of friends who actually was interested in her instead of her photography, of family...She only had Chrysler and even Chrysler wasn't here today. She gave a sour laugh.