Are you having trouble finding roleplay partners?
Are you tired of bumping your interest checks with no results?
Hi, Chai here
for the world's greatest interest check!
Long term, short term, male or female – this foolproof method is guaranteed to win you some roleplay partners.
All you need to do is follow these 5 simple tips, and people will be flooding your PMs!
Amazing!
#1: Don't actually read this int. check
Honestly, you can just look at this, glance through it, and decide that counts as reading the thread. Just skip over the rest of this shit, go to the part about sending me a PM, then go ahead and do that. People LOVE when you do that. ( : Alternatively, leave a comment here telling me to PM you. I like that even better.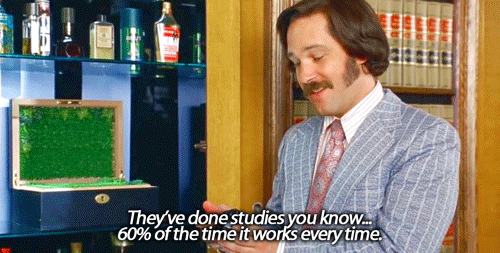 #2: Send stuff I didn't ask for
After you pretend to the read the thread and get around to sending the PM, just throw me some stuff I didn't even remotely ask for. It's not like you came to my thread or anything. No, no, I just wanted unsolicited offers of things I'm not interested in such as: feet fetishes, brainless characters, and plots that bore me to tears.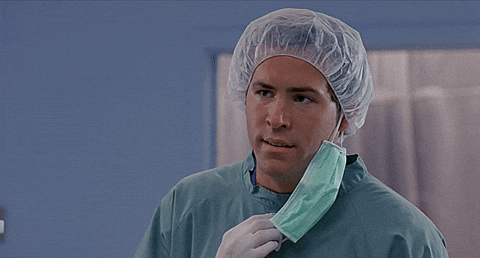 #3: Make a long list of rules to be followed
Have a long list of rules to ensure that only the "good" people contact you. As a writer, I would like to be reminded over and over again that I need to put in my best personal effort for grammar and spelling. I wouldn't know to do so otherwise, so truly, thank you. Also make the list of rules longer than the roleplay itself, I love that. Mmf.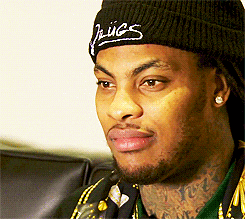 #4: Have a strict posting schedule
Tell your co-writers this, verbatim: "I NEED a post at least every other day, and if I see you online, I WILL pester you about the post." Yeah, that's not weird
at all
. God forbid if someone wants to take a break from writing for a week or something.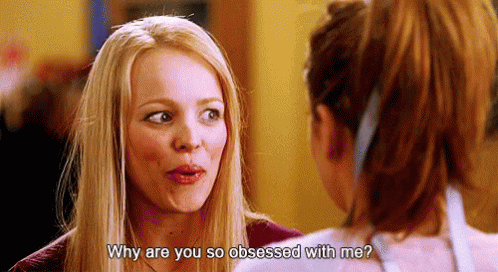 #5: Send all the smut requests
The only reason you should ever want to write a 1x1 is for the smut, and it's the only way you're ever going to find a writing partner. All you have to do is advertise your 18+ master/slave anime harem idea and you'll be drowning in roleplays.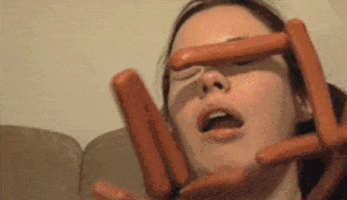 And here you have it, some absolutely revolutionary secrets to making interest checks.
---
Hi, what's up. I'm Chai, like the tea, and welcome to my 1x1 interest check.
If you're reading this, let's hope it's because you know I'm totally fucking with you right now. Let's also hope it's because you're into roleplays that aren't some cliche pairing or plot that's been (badly) done over and over again. And by that I mean, let's hope you aren't into the stereotypical shy girl falling-in-love, slice of life thing, because I'm totally over that.
Other than that, I hope you had a good laugh! I'd like to think I'm a pretty chill, laid back roleplayer with little to no rules. I don't like classifying myself on writing level, especially because a lot of that is tied to post length. I can write over 2,000 words and also as little as 200 words depending on what feels right for the scene and context, but if I was forced to put myself in a box, it would be in the 'Advanced' grouping. Mostly what I'm looking for are co-writers who are able to craft well-written and entertaining posts that move the story along at a lively pace.
WHAT I'M LOOKING FOR:
Male / female / non-binary / octopus / toaster oven writers. Gender doesn't matter to me
Creative writers who value collaboration and development.
People with a sense of humor who like to chit chat every now and again.
No-stress roleplayers who just like to have a good time.
Writers that don't keep or follow some asinine, arbitrary paragraph requirement. Good writing is good writing regardless of length.
As a personal rule, I prefer to roleplay with those who are adults, so 18+
WHAT I CAN GIVE YOU:
Versatile writing style that mixes it up between long and short(er) posts.
A post per week, maybe more, but no guarantees.
Ideas and scenes for plot progression. I love RP planning.
I'm extremely low maintenance. No crazy terms and conditions. I don't care how long it takes you to reply to the roleplay.
I don't care if you drop without notice. Shit happens, I get it. If you ever want to come back, you're more than welcome to.
Very open-minded individual with little to no roleplaying limits.
MY INTERESTS:
Action/adventure
Murder mysteries
Fantasy (high fantasy, low fantasy, urban fantasy, paranormal/occult)
Sci-fi (dystopian, near-future, space operas)
Modern settings
Historical settings
Dark/intense themes (violence, murder, substance abuse, criminal activity, etc.)
NOTE:
Romance is rare and will only be written within context of another genre. None of this, "U play the slave grill to my master boi." Gross.
IDEAS