▔▔▔▔▔▔▔▔▔▔▔▔▔▔▔▔▔▔▔▔▔▔▔▔▔▔▔▔▔▔▔
r o l e p l a y e r

g u i l d

n e w s
▔▔▔▔▔▔▔▔▔▔▔▔▔▔▔▔▔▔▔▔▔▔▔▔▔▔▔▔▔▔▔▔▔▔▔▔▔▔▔▔▔▔▔▔▔▔▔▔▔▔▔▔▔▔▔▔▔▔▔▔▔▔▔▔▔▔▔▔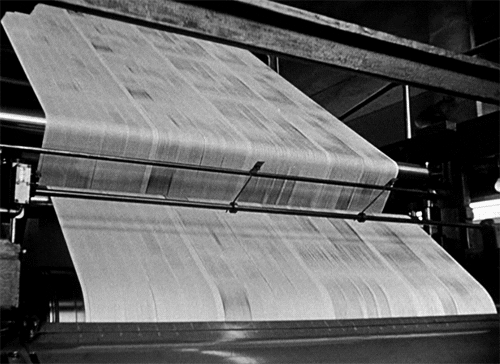 ▔▔▔▔▔▔▔▔▔▔▔▔▔▔▔▔▔▔▔▔▔▔▔▔▔▔▔▔▔▔▔▔▔▔▔▔▔▔▔▔▔▔▔▔▔▔▔▔▔▔▔▔▔▔▔▔▔▔▔▔▔▔▔▔▔▔▔▔
"

E x t r a! E x t r a! R e a d A l l A b o u t I t!

"
---
I N T R O D U C T I O N:
---
Hey all, the People's Press here!
First off, let me thank everyone for such a warm reception to my first edition of RPGN. The kind words and show of support mean a lot and I hope I can keep entertaining you guys and bringing you the latest happenings around our little site. Which apparently are many, since I've found enough material to create a bi-weekly edition! I didn't think you'd guys would be hearing from me again until August but here we are!
Today's issue is mostly going to focus on reiterating some changes that have been happening around the Guild but I'll also be sure to touch on some things from last and of course, include a couple new roleplays. After all, what else are we here for? Just a reminder, anyone can submit roleplays for a spotlight or landmark, even the GM. So don't be afraid to fire me a PM with shameless self-promotion in it.
You'll find out below that I'm certainly not above it.
So without further ado, let's get down to business.
---
G U I L D A N N O U N C E M E N T S:
---
First up for anyone who missed it, there have been some changes in the moderation policy over at RPGO. The Admins have noted Spam migrating from the site to the Discord for several years now and have now changed the moderation policy of the official Guild Discord server to reflect this. This has been done by creating an "Under Moderated" category on RPGO. In this new category, the site rules will be more loosely enforced with the exception of derogatory terms and personal attacks. Anything likewise extreme (porn, doxxing, etc) will still be an instant ban. As a result of the new policy, #politics was changed to #current-events and #debate was created for those times the discourse in #current-events get intense.
Next up, there has been a lot of staff changes this month. Probably easy to start at the top and then go down the chain of command.
First off, congratulations to
@Ruby
, who after serving as a Forum Moderator for over two years has been promoted to Co-Admin alongside Hank. This is a very well deserved promotion and I think I can safely say that there is no one more deserving of this honour. Moving forward, Ruby will be focussing on the overall management of the forum alongside
@Hank
and
@Mahz
.
Next up, is our new Site Moderator,
@Byrd Man
who is replacing the departed Rilla. Byrd has been a member of the RPG for over six years, acting as a dedicated member of the community and active roleplayer since before the dark days of Guildfall. Congratulations Byrd!
I'm also happy to report that your new Chat Moderators have been found. The Admins have selected five new Chat Mods to help enforce the updated RPGO policy. Each new Chat Mod was selected from recommendations by other members and staff themselves. They are as follows: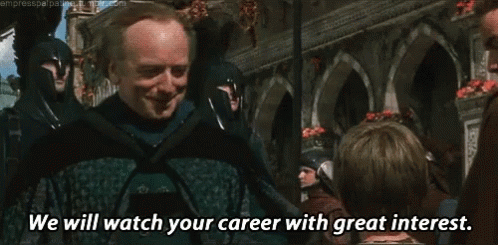 And lastly, with all the staff changes happening on RPG. The Admins are now looking for one more site moderator to fill the position left by Ruby. Please forward any and all recommendations to
@Ruby
via PM on the forum or DM through Discord.
On that note, I leave you with some words from our newest Admin:
While the Admins want to make it clear this isn't going to be a popularity contest or a vote, we do want to reach out to the community and ask for recommendations for a new site moderator to take up my former spot on the team. There is no rush to fill this spot and we have every intention of taking a long time to fill it. Know someone who you're convinced will make a great site moderator? Let me know and tell me why. Want to recommend yourself? Do it.

All recommendations should be PMed to me on the site or DMed to me on Discord. They need to be at least 18 years old.

Along the same line if you, or your group, want to talk to me about any issues or ask questions you can stop in at the recent Off Topic thread I made (Ask an Admin), reach out to me in PMs/DMs, or even send me a server invite. Since being made an Admin I've gotten a few server invites and I'm happy to hop in and chat with members who may not normally get a chance to pick an Admin's brain.

Thanks and good luck with the roleplaying!
---
G M

M O D I N T E R V I E W:
---
For this issue's Interview, I opted to interview RPG's newest site mod, Byrd Man. Byrd was kind enough to sit down with me, have some Scotch and cigars while we talked about career, where it began, his fondest memories and any advice he has for the people of RPG. Check it out below.
So from Roleplayer to Site Mod. Where did your journey begin?
Started originally in 2006 at a website called SuperHeroHype. Doing, naturally, superhero and comics based games. In 2013 I think? Our RPGs membership was flagging and we were being treated like the red headed step children of the group. I started to scout other locations and came across RP Guild. We jumped ship the spring of '13 and I've been part of the site ever since.
What was it about RPG that drew your attention?
It was just a site that was very active and dedicated to RPing. At our old site, we were literally in the basement, the last forum on the site and seen by many as the weird kids. RPG was a site of weird kids. So we felt at home.
Did you have any trouble adjusting the methods and norm of RPG? I assume it wasn't all universal to the way you and your friends ran your games on your old site.
No, it is very different. I realize looking back that we kind of struck on something that's rare. We were all roughly the same age, had the same general outlook, and all got along great. We had one game that ran for over eight years. Just time and age made it fall apart. Nothing gold can last, Pony boy. As for RPG... I'm still adjusting, I guess. I'm a bit of an old fogie and I realize that different people do different things. With age I've gotten perspective on it and take the philosophy of you do your thing, I'll do mine. Live and let live.
You mentioned that RPG felt like home. Given that you accepted the position of moderator, would it be safe to assume that you've had an overall positive experience with the community?
Oh, for sure. I wouldn't have accepted the position if I hated the place. It's not perfect, what is after all, but I think doing my part to help out is the least I can do since the site has given me so much.
What's your fondest roleplay memory from your time on RPG?
Probably a 1x1 on I did with my writing partner and hetero life mate, Morden Man, the Pickett County War. It was a southern noir inspired by my own life and family history. It was personal and just a blast to write. Morden and I wrote our asses off for it and it's probably the thing I'm the most proud of on this site.
Any advice for newcomers to the Guild or those who might be struggling at the moment?
If you can't find a game that appeals to you, then create what you want to do. I've done that a few times. Pickett was one of those instances. This entire site is about creating, so don't let anyone else dictate writing rules to you. You're here for a reason, and that reason is writing. If you're struggling then write something, anything. If it's not good, so what? It's a start. And any amount of words can be improved upon. A blank page just sits there and never becomes something. You contain multitudes, my dudes. Just find what it is you want inside of you and make it happen.
There you have it, folks, the scoop on everyone's favourite noir writer and our latest Site Mod, Byrd Man.
---
R O L E P L A Y L A N D M A R K S:
---
This issue's landmark is very special to me for obvious reasons as RPGN would like to recognize
Absolute Comics: A DC & Marvel Singular Universe RP
and its GMs on officially making it to 300 IC posts. Absolute Comics takes place in a world where both DC and Marvel characters exist in lore defined by each player. The RP is nearing the end of its first season. Originally launched in March, Absolute is looking to conclude Season One at the end of this month. Season Two is expected to follow immediately afterwards, continuing to use the same thread going forward and spanning from August until the end of December.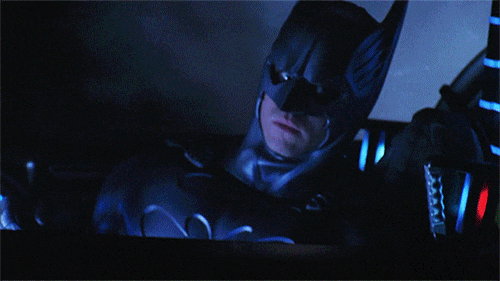 Congratulations to Absolute Comics and its players for their awesome accomplishment. Looking forward to reporting in during the Holiday Season to talk about Season Two's success.
---
R O L E P L A Y S P O T L I G H T:
---
I N T E R E S T C H E C K S:
◼ FREE


◼ CASUAL


◼ ADVANCED


◼ NICHE


O N G O I N G R O L E P L A Y S:
◼ FREE


◼ CASUAL


◼ ADVANCED


◼ NICHE


---
C O M M U N I T Y C O N T E S T S:
---
New Contest alert!
RPGC #24: Tactical Espionage Action is now live!
Calling all infiltrators, operators and saboteurs: we have another mission for you. Any platoon of oafs with assault rifles and a brain cell between them can storm and capture a location of interest, but how intact it will be after they are finished is another question; bullet fragments and grenade shrapnel tend to make a mess of things, including any computers and filing cabinets full of valuable intel. Some things are much better handled with a deft, maybe even a gentle touch. Perhaps there's a VIP that requires disappearing, or a junction box needs its contents trimmed a tad to cause a little disturbance and draw attention away from a crucial area. Of course sometimes, remaining entirely undetected is not an option. One will need to adapt and get their hands dirty, though still have the good sense to be reasonable and surgical about their movements.

This is where you come in, agent. Your wide variety of skills as a dependable, determined and resourceful asset makes you perfect for the wetwork that is required of you. Light is green, agent. Grab your gadgets, probe for an insertion point, and move with the shadows.

And if it does come down to horseplay, at the very least try not to get blood on your suit.
Head on over to the
thread
to get all the details and be sure to chime in on the
Discussion Thread
as well, if only to show Frizan some love.
Contest Entries will be accepted until
Friday, August 2nd
.
---
C O M M U N I T Y D I S C U S S I O N:
---
P R E V I O U S D I S C U S S I O N:
What do you need to play a roleplay?
A GM and players help, like a lot, but before all that you need a story, a setting, lore and rules. At least, the GM does. But what do you need to play a roleplay? For those of you yelling 'CHARACTER!' at your monitor in frustration right now, you're absolutely correct. But, you don't just have a character, you have to create one.
Character creation is a key component of any roleplay. Even before writing in a jump-in RP, you need to have some idea of who or what your character is before those first couple keystrokes are entered onto the screen. So I pose the question to you, what factors go into creating a character? What do you think is important to consider? Or do you start with nothing but an appearance and a name and the rest comes from exploring the setting?
Below are the answers some members of our community provided towards the above discussion:
I find that my best characters come when I get a brief little concept that pops into mind - i.e. 'Geeky Scientist Who Wears Roller Skates No Matter What' or 'Entitled Trust Fund Baby Who Doesn't Speak Any English, During the Zombie Apocalypse in Georgia.' If I have that little blurb for myself, I can usually find a name that I think matches the concept, then I look for a photograph. I usually come up with first names and then struggle with the surname. The personality usually springs from that initial concept and then I work backwards, thinking about what happened in their life to make them that way. In one of Lady A's RPs, I play probably one of my best character creations - Cecily Ashworth. I knew that I wanted to play a nerdy forensic scientist who loved comic books and as I went through the motions, I realized comic books appealed to her because she felt like an outsider growing up. She felt like an outsider because her parents had them moving a lot, so she never had permanence (which is why the logic and unchanging aspect of science appealed to her). She picked forensics in particular because her parents were lawyers - but they moved frequently since they were defense attorneys that catered to the worst of the worst around the country. I made this character in my senior year of high school and now that I'm about to graduate from college, I still adore her.

On the flip side, my

worst

characters I have to say came from either picking a faceclaim first - or in superhero RPs, a power. I have trouble writing and connecting with them if I don't get that initial pitch in my head. I think that having a personality you find interesting and/or a concept such as mentioned above can make for a long lasting and enjoyable character. In the cases where I didn't do that, I ultimately ended up shelving the character (those in X-Men may now realize why I stopped using Dean Kesseli now lol)

But in short - personality and that little blurb? Those are the most important factors for making a character in my opinion - at least, that's been the case for me. Since ultimately the goal of making a character is to create someone you enjoy writing about and that you're excited to tell stories about - and if I don't get those two things nailed down first, then I'm ultimately not going to be that invested in the character and their development.

Oh - and as an extra thought, thinking about what sort of character arcs you might want to play out also is great to do while creating the character! Playing a static character isn't fun, but what I do love about character arcs is that you can come up with them at any time - and if you didn't like the character you made during character creation, you can start slowly pushing them in a direction to become that amazing concept you once had.
Something I learned from my good friend @Dervish is that the two most important things you need as a GM before you start your roleplay are 1) a

roadmap

and 2) a

reliable group of players

.

The story beats of the plot, all the way until the end, should be figured out before you set off. Yes, stories can deviate, but you need something to deviate from in the first place, otherwise it's easy to feel lost and overwhelmed while trying to keep your players interested and engaged. Think of the story you want to tell first, then find people to do it with.



Vet your players.

Judge their character sheet, make them submit an excerpt of their writing, possibly even go through their post history to find out how often they drop roleplays and how often they stick to them. Most roleplays die way before they reach the end. Many before they even begin. If you want to see your story through to the end, don't accept people that are known to flunk out. The gods (and @Jbcool) know that I flunk out a lot. I wouldn't necessarily accept me because of that.

Well, I would, but that's just because I'm that fuckin' good.
Before you make the roleplay you need

passion

for the idea. You can prep a roleplay and half way through it, you lose interest. Don't make a roleplay simply because others want you to make the idea. Make the roleplay when you're most inspired and ready to take on that

commitment

.

Like @Hank said, a road map, or a general idea of where you want to take the story is beneficial. But, I'd like to add that it's important to be open to your writers' ideas and also be able to

improvise

, if needed. There needs to be a balance of plot and giving your writers freedom to explore their characters and their own story arcs.

Hank's other point, with having a

dedicated group

of writers, to me should be an incredible highlight to the success of a roleplay. You can never 100 percent guarantee all those that apply to your game will stay invested, unfortunately. So, the route I choose to go to is:

test the waters

. To me, even flakes deserve a second chance.

Still

, be prepared that you will lose writers and think of how to recover from that. A back-up plan, like organically writing their characters out. Unless your game has major roles like a king in a kingdom and the writer leaves unceremoniously and at a terrible time in the story, I feel like if you're capable of working around possible hiccups then you will find those that are the ride or dies for your story.

One of my best experiences as a GM was for a superhero roleplay called

Divided We Stand

where I was a stand in GM for a long period of time due to the actual GM's personal life. Many people joined and many people left, yet pushing the story past those lows is kind of like weeding out those that aren't passionate about the idea anymore or invested with their character(s) as much as you are. I built a GM team of five people, who took care of different sections of the universe and moderating. My team kept me sane and I found myself inspired by them, and the other writers still fighting the great fight, because of how much they fell in love with the story. It helped that I kept them engaged by planning events, with suggestions from all my writers, but also that they kept thinking of possible head canons which was the catalyst for future posts. Our imaginations are truly our fuel and when we run out of ideas that's when we know we need to do something to either bring the spark back, like going to the GM or the people in the roleplay for advice, or find something else that brings us joy.



Communication is key.

Stay transparent with your feelings and hopefully the GM and everyone else will help you. Life happens. Sometimes, for your own health, you have to say goodbye. That's okay. We love this hobby, but if you're only in a roleplay because you have to be and not because you want to see it through, that's not good.



Take care of yourself.



I will say, it feels phenomenal when you see your roleplay, or a roleplay you're a part of, flourish and overcome many obstacles. At the end of the day, that sense of fulfillment and enjoying the ride for however long it goes is what I look forward to.

In addition, at the beginning of a roleplay, you might have an idea of who is reliable and who isn't. Someone who is completely reliable could end up dropping because they took on too many roleplays and someone who has flaked many times before could prove you wrong. The only one who can decide your method of judging and giving writers grace periods, and forgiveness (or no forgiveness), is you.

I hope with perseverance and strength you find just what you need for the roleplays you're itching to write.

Similar to @Morose I have to have a bare bones concept in my head. A sells pitch to myself. That, or I have to

really

want to explore a certain territory. May it be a controversial subject or simply a character with a goal. For example, oh man, I have a strong desire to write an abrasive knucklehead that is so caught up with his ex that he fails to focus on the present with his friends. That would allow me to explore the subject of learning to let go and move on. If we can connect something about our character to ourselves, which I've had my fair share of bad breaks and letting go, then we find ourselves able to relate to them even in the slightest. Some of our best writing roots to our own personal experiences. But it isn't limited to just that. Sometimes I want to write out topics I would never personally do in my waking life like make a sado-masochist that toys with people as if it were a game. Why the hell not?! I like to challenge myself and if I really want to do it, even if I'm not sure I'm capable of giving it justice, you bet your bottom dollar I'm going to try! And do research. Lots of research.

Ultimately, character creation starts off with a seed. A seed from a picture you see and suddenly boom you see a character in that face. A seed from your childhood and suddenly boom you have a backstory in mind. A seed from a simple chat you had with a friend and boom a what if joke leads to you thinking of a 'goal' to give a character. Once you plant that seed and choose to bring that character to fruition, you choose how much care you'll give it. Maybe the seed was good at first but when you started watering it and giving it sunlight you found out: hey, this type of flower doesn't mesh well with me. I use to like playing naive, innocent characters, but now I just find it boring. Or maybe, when you grow with the flower, you surprise yourself and realize, hey I'm not half bad at this. I didn't think I could write a villainous antagonist that everyone loves to hate, but shoot, this is fun! I'm pretty good at being evil!

Wraith said there is no right or wrong way. There really isn't. We can suggest our methods, but it takes you just exploring topics and yourself to find out what works for you. I'm twenty six years old and I've been roleplaying for 15ish... plus... years. There doesn't come a day that I don't learn something new as a writer.

Just try not to fear failing.

I know that's hard to do, because we writers tend to have insecurities that eat at us daily, but once you're willing to give it a good try, who knows what you'll discover about yourself.

I'd say entertaining even the smallest of ideas you have can go a long way and bring you down a road where you might create the best character you've ever made.
As an artist, my approach to building characters or RP games is very loose. If I am completely honest, I like to build worlds and interesting characters more than I play. The act of creating for me is the best part. I agree that having a "road map" is fairly important, as @Hank mentioned above. However, I very much like to improvise most of it, and I like to feed off of the group more than I like to nail down a solid plot. As @TootsiePop stated, I feel as though improvisation is the best approach, for me anyway. Having a thoroughly laid out plan is stifling, and it can really deter optional ideas and avenues that you might not have even thought about. I definitely enjoy being led by the group.

I do try to create a very immersive environment putting enough information into a sandbox type game that players have tons of options, lore, etc., so that they can lead themselves without too much given direction. This allows for characters and worlds or places to reach their full potential, and become whatever it is that they become without a great deal of hinderance. More recently I have been adding a bit of tabletop mechanics in with my games, not so much that it is overbearing, as I do enjoy the literary aspects of this play by post style of roleplaying. The reasoning behind this is that I have grown tired of players just writing in glorious action or success without any real consequence or gravity within their posts. That is probably one of my biggest peeves about play by post RP's, as it becomes way too easy to just write a character through a scene.

I enjoy grittier themes, and flawed characters are the best in my book, but more often than not failure and compromise is overlooked, and takes a backseat to having a glorious outcome or a chance to shine, and it cheapens the deal for me. Write through success is the vanilla of play by post roleplaying for me. I hope this is making a little sense to everyone because it is hard for me to describe, but I am sure that GM's know what I am talking about. I very much believe that setbacks and failures compound and enrich plots and characters, and fortify them into being genuine and realistic, and make them true to themselves respectively, and there's my two cents.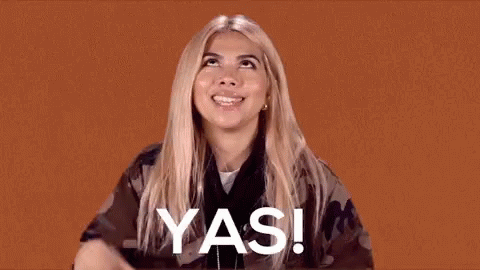 Want to add your own thoughts to the above discussion? Well, you still can! Just be sure to reply in the
original thread
.
C U R R E N T D I S C U S S I O N:
Maintaining a player base is a key to keeping a roleplay running for a long time. But sometimes as GMs or even as a fellow player, we struggle to do this. This issue of the People's Press I'd love to talk about both the why is this such a struggle for so many roleplays as well how do we resolve this.

A strong foundation or core is the key to any structure. If you don't have a foundation, there's nothing to support anything you might add on top. Adding new players constantly isn't going to solve your issues if you can't keep a core group who drive the roleplay. So how do you reward those players for their commitment and consistency while keeping the RP open to any newcomers who might come your way?

Players like to feel valued and as a GM it's very important to communicate with your players. So many of us are guilty of relying on that little 'like' button far too often. I read your post, I pressed the 'like' and that's it! Well, what does that really tell anyone? By my own admission, far too often I used 'likes' as a way to track what I've actually read. I've yielded far more positive results from commenting on my players' posts than I ever have from leaving a reaction.

As a friendly reminder, keep all discussion civil and remember the golden rule: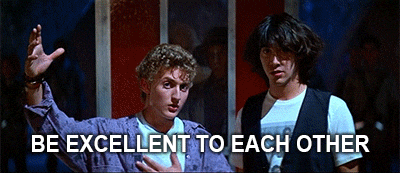 ---
A D V I C E C O L U M N:
---
I got nothing for you right now, so I'm going to plug a guide.
@BlueSky44
, (You may remember them getting a shoutout in the landmark section of the last issue), and
@Morose
have crafted a wonderful guide on how to perform to develop and run a multi-arc roleplay. Be sure to give it a look
here
.
Hello there.

We are very pleased to be able to present this guide on how to develop and run a long term, multi-storyline roleplay. With more and more roleplays reaching landmarks on the guild, it's becoming more common than ever before to see GMs cross the finish line and complete the story they set out to tell. For some, it's a bittersweet moment - you have accomplished something fantastic, but you aren't ready to say goodbye to those characters and that world just quite yet. In order to keep the good times rolling, one solution is to make a sequel - same characters, same world, just a new plot.
Thanks to both of you for your contributions to the Guild, I know I've found this helpful for my own RP transitioning into its second season, so I can only hope others get the same use out of it.
---
C O N C L U S I O N:
---
Well that's another issue done!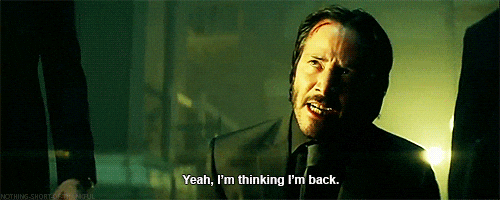 I just want to reiterate that the People's Press is here to stay and I'm always looking for submissions. So if you're cooking up a new interest check, have a roleplay you want to be promoted or have those all oh so sweet landmark achievements you want to brag about, let me know! Additionally, RPGN is here to get you answers if you have any concerns about roleplaying or just need a little bit of advice, send me a question and we'll get the community on it.
As before, I'm open to suggestions for new categories, spotlights or whatever you'd like to see included in the Guild's News. You can comment with any below, or send me a message either on RPGN or via my personal account,
@Lord Wraith
. Until the next issue, this is the People's Press signing off!